Saboga Island is a stunning gem among the 200 islands that make up the Pearl Islands archipelago in the Gulf of Panama. Renowned for its natural beauty, Saboga Island offers a tranquil escape with its pristine beaches, turquoise waters, and lush tropical landscapes. Getting to Saboga Island from Panama City is a straightforward journey that can be accomplished in two steps: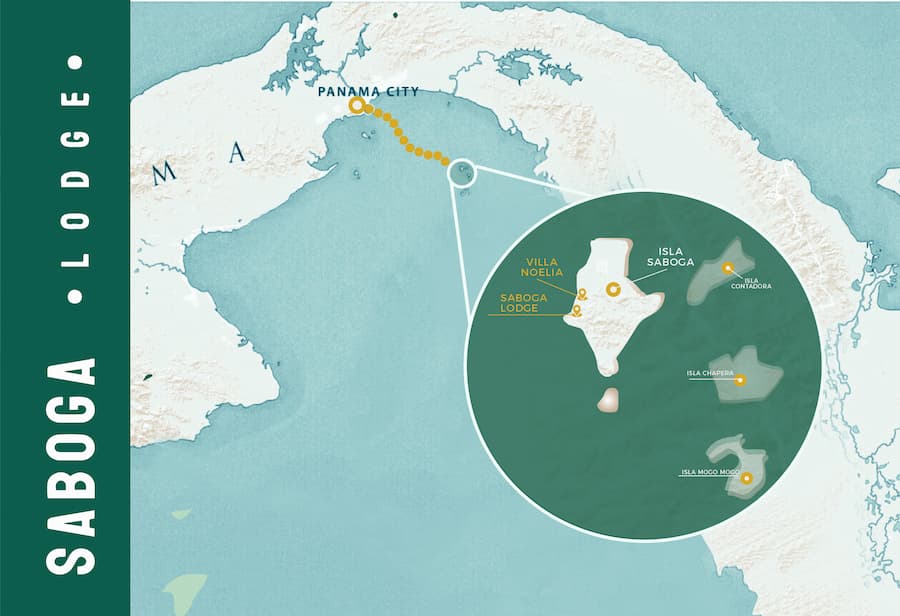 Step 1: Panama City - Saboga Island:
1-1.30 hr

For pricing and departure days & times:

The transportation from Go Fast is shared with other guests and individuals from the hotel, as well as their belongings such as coolers or boxes. We recommend bringing comfortable clothing, sunscreen and waterproof luggage.

For more information: https://gofastpanama.com/
3. Planes/Helicopter departing from Panama Albrook Airport.
20 mins

Prices, upon request

Helicopter:

Plane
Step 2: Saboga Island - Saboga Lodge
Upon your arrival at Saboga Island, we are pleased to arrange your pick-up from the dock for an additional fee. If you are arriving by plane or helicopter, please contact us in advance, and we will be happy to coordinate your pick-up from Contadora Island (+1 (786) 453-7791)
Once in Saboga, find here our Island Map with things to do: