Summer is the most awaited season for many, and the beach is the protagonist on these dates. Lying on the sand under the sun is a dream that we cherish for months, a moment that even many of us long for all year long, the essence of vacations. And, once we go to the beach, what a pleasure to spend the whole day with the umbrella, a good book, the bucket and spade for the little ones, and, of course, some food.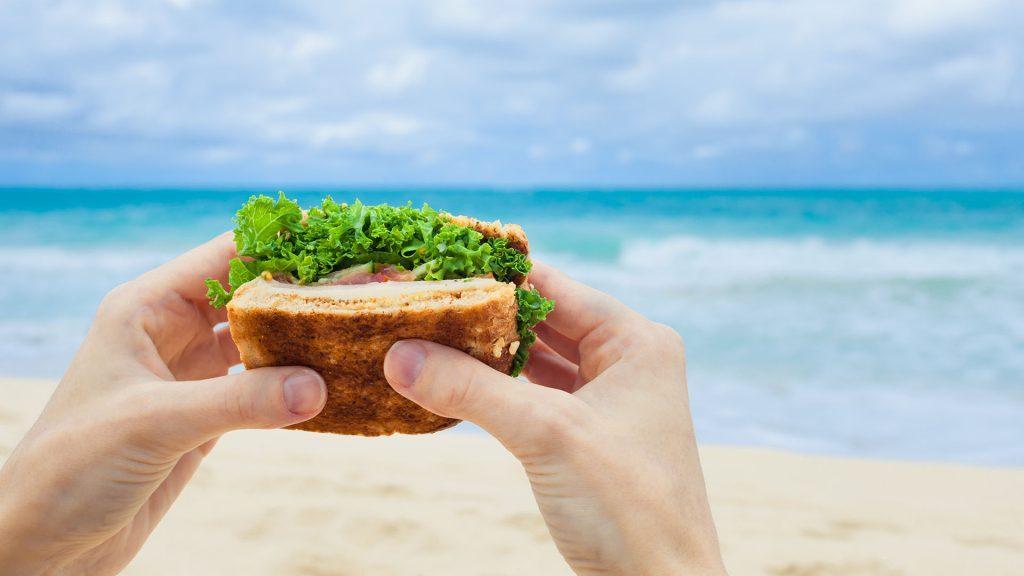 When planning what food to take to the beach, the pool, or even some other kind of summer picnic, it's best to choose light, hydrating dishes that keep well out of the fridge.
WHAT FOOD CAN WE BRING TO THE BEACH?
We can prepare and bring all kinds of legumes or whole grain salads, such as rice, quinoa, beans, lentils, chickpeas, pasta salad, or couscous.
Then we will add vegetables with a consistent texture, such as cherry tomatoes, cucumber, zucchini, peppers, corn, carrots, beets, broccoli, and round pods. We can prepare some vegetables in the oven to add flavor and texture. Delicious are eggplants, peppers, beets, and carrots.
We can also carry all kinds of sandwiches with vegetable proteins such as tofu, seitan, tempeh, or vegetable burgers with vegetables or empanadas or quiches filled with vegetables and vegetable proteins.
For dessert, it is convenient to bring fruit. If we fancy something with more body, we can get energy balls with nuts, oatmeal bars, cookies, or homemade muffins.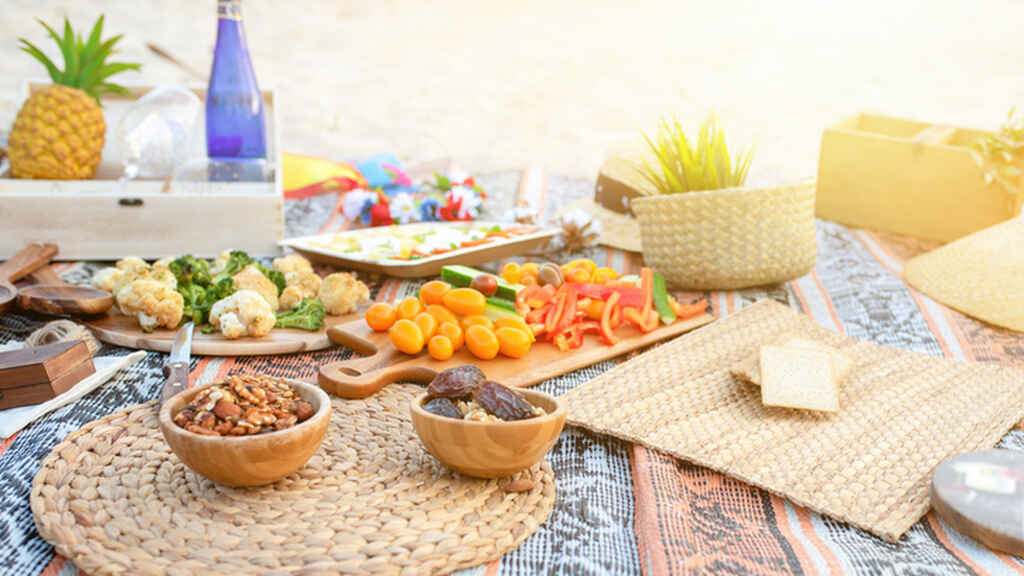 Being able to avoid a sedentary lifestyle, seek movement activities in the resting place, and not be tempted by everything that "takes away" from health and diseases caused by poor food choices, such as hot dogs or hamburgers bought on the street